Le Chat Noir -- Cowboy. 36 x 36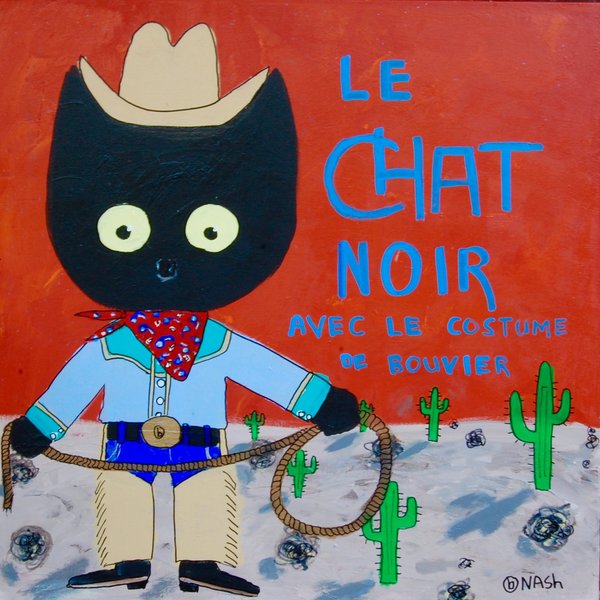 Le Chat Noir -- Cowboy. 36 x 36
I've rescued a lot of cats and dogs over the years. One of the most recent rescues -- and one of my all-time favorites -- is a black cat named Skittles. She cracks me up. I imagine that she had many adventures before I found her, and I create these "chat noir" paintings to honor her previous lives.

This original painting is:
• 36 x 36 on 1.5" gallery-wrapped canvas
• acrylic
• wired and ready to hang
Additional paintings are available. Email for a link to complete listing.