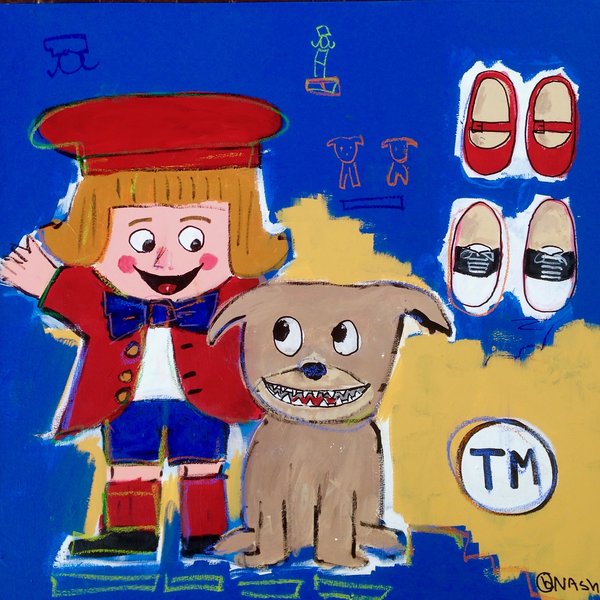 Buster Brown. 36 x 36
Buster Brown is another one of those iconic advertising images that I love. I can't imagine a current company using such an unusual spokesman -- not with that dandy outfit, pageboy haircut, and a pit bull for a pet -- but it is an enduring image. Who doesn't know Buster Brown? You probably don't know, however, that the character was adopted from a comic strip that ran in the early 1900's, and was named after the then-child actor Buster Keaton.
Buster Brown is still one of the largest manufactures of children's shoes, although they no longer use the character in advertising.
This original painting is:
• 36 x 36 on 1.5" gallery-wrapped canvas
• acrylic/oil/chalk
• wired and ready to hang
Additional paintings are available. Email for a link to complete listing.