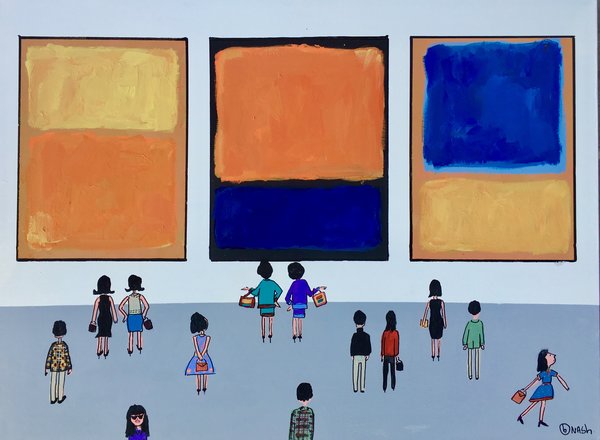 The Rothko Museum
I was recently in a museum with my teenage god daughter who, upon seeing a Rothko for the first time, exclaimed: Anyone can do that!
Yes, I suppose, anyone COULD, but the important thing is nobody DID. Despite the simplicity of his paintings, there is something so incredibly powerful about Rothko's art.
This original painting is:
• 36 x 48 on 1.5" gallery-wrapped canvas
• acrylic and chutzpah
• wired and ready to hang
Additional original paintings are available. Email for a link to complete listing.