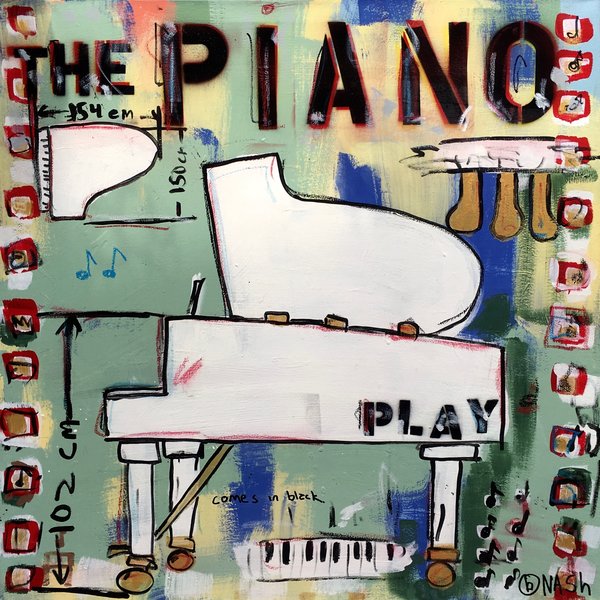 The Piano
I wrote music for years -- and had a bunch of songs recorded -- but I stopped writing when I realized that I liked painting more than I liked writing. I combine my love of music with painting, though, by painting instruments and music images. This is one of them.
This original painting is:
• 36 x 36 on 1.5" gallery-wrapped canvas
• acrylic/oil/spray paint
• wired and ready to hang
Additional original paintings are available. Email for a link to complete listing.