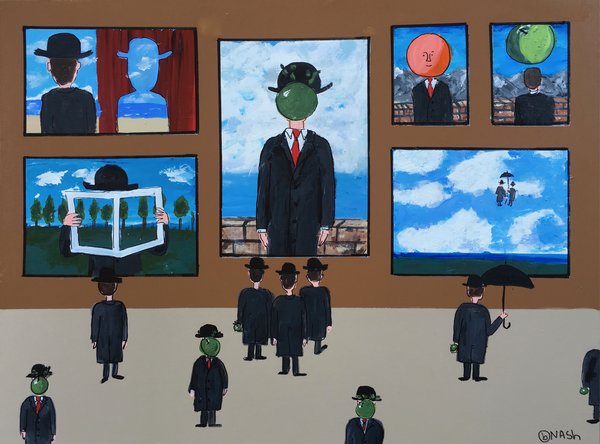 The Magritte Museum
The bowler hat, which is stereotypically thought to be worn by well-bred Englishman, actually started as a working-class man's hat. It was created in the 19th Century by hat-makers Thomas and William Bowler — hence, its name — for gamekeepers who found that their traditional high hat kept getting knocked off and damaged by low-hanging branches. The bowlder subsequently became adopted as "city gent's" wear, although, nowadays, no one really wears them outside of "Being There" and Magritte paintings.
This original painting is:
• 36 x 48 on 1.5" gallery-wrapped canvas
• acrylic
• wired and ready to hang
Additional original paintings are available. Email for a link to complete listing.