The Jackson Pollack Museum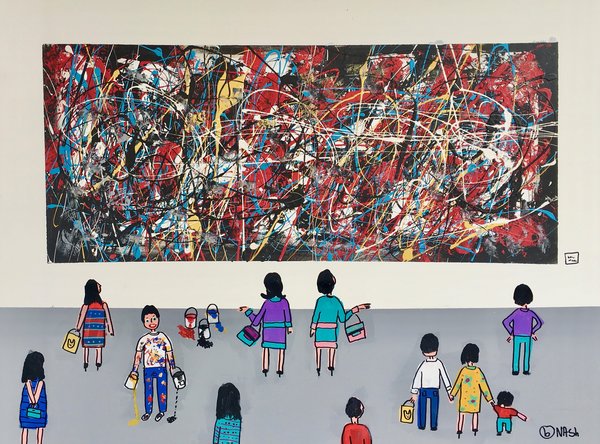 The Jackson Pollack Museum
I don't know how it started, but I try to paint "the ladies" front and center in all my museum paintings. Sometimes they don't make it — they're at Bergdorf's, having lunch, and refuse to answer my call — but it amuses me to paint them. They always wear Chanel, and they always pretend to like the art, but, deep down, they just don't understand it. I give them credit for at least trying.
This original painting is:

• 48 x 60 on 1.5" gallery-wrapped canvas
• acrylic
• wired and ready to hang
Additional original paintings are available. Email for a link to complete listing.