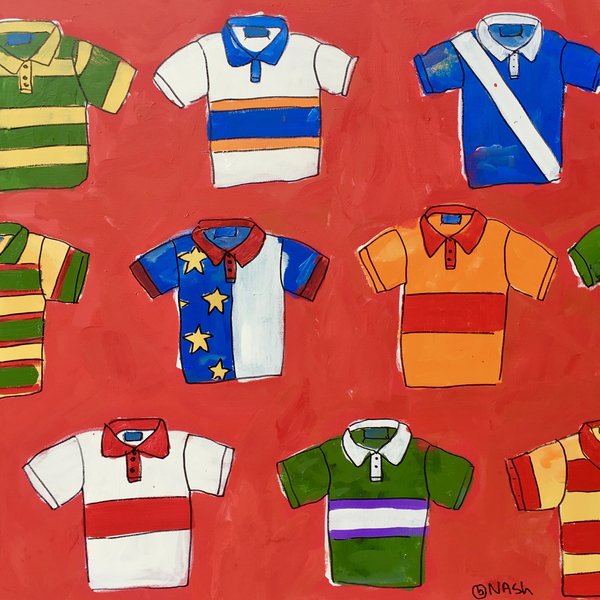 Polo shirts
Rene Lacoste, a French tennis player, invented the polo shirt because he thought that the traditional "tennis white" shirt inhibited his movement. He added a crocodile logo to the chest, and created one of the first fashion logos. The shirt was subsequently adopted by polo players, which, ultimately, gave the shirt its name.
This original painting is:
• 36 x 36 on 1.5" gallery-wrapped canvas
• acrylic
• wired and ready to hang
Additional original paintings are available. Email for a link to complete listing.