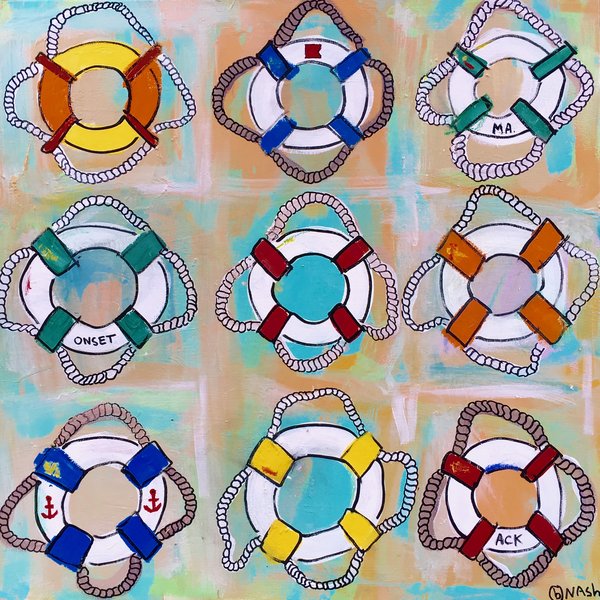 Life Savers. 36 x 36
My grandfather had a beach house on Cape Cod, and he used to walk along the water's edge before the rest of us opened our eyes. He would often find life preservers and buoys washed up alone the shore, and would bring them back to the house, and hang them on the house. Memories of those found treasures inspired this painting.
This original painting is:
• 36 x 36 on 1.5" gallery-wrapped canvas
• acrylic
• wired and ready to hang
Additional paintings are available. Email for a link to complete listing.