LaLa Test Drives the New Maybach. 36 x 60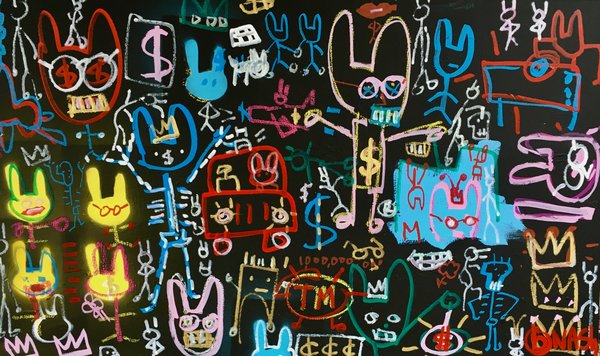 LaLa Test Drives the New Maybach. 36 x 60
LaLa is a rabbit I created and paint quite often. You can find many LaLa paintings in the "limited edition prints" section. She also serves as the logo for my clothing collection, LaLa Land by Brian Nash. She inspires and amuses me, but one thing she doesn't do is drive. Why would they let her test drive that car?
This original painting is:
• 36 x 60 on 1.5" gallery-wrapped canvas
• acrylic/oil/chalk/metallic paint
• wired and ready to hang
Additional paintings are available. Email for a link to complete listing.