LaLa is not entirely convinced that her new Rolex is completely waterproof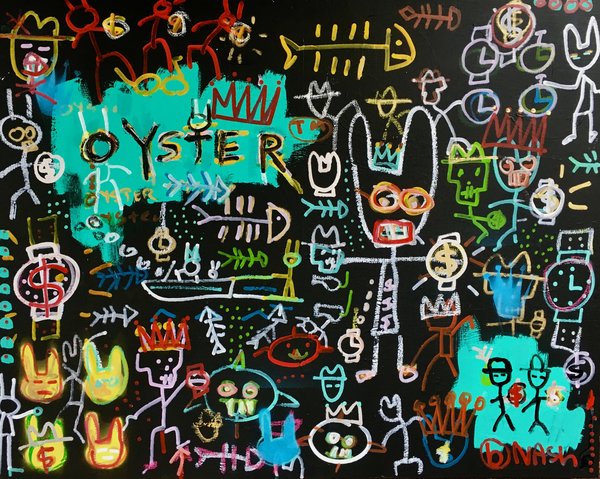 LaLa is not entirely convinced that her new Rolex is completely waterproof
I did my best to talk my friend Bob out of buying an obscenely-priced Rolex watch once when were in Hong Kong on vacation. He recently told me that, almost as a joke, he is leaving the watch to me in his will. I hope I never get it, but thanks, Bob.
This original painting is:
• 48 x 60 on 1.5" gallery-wrapped canvas
• acrylic/oil/chalk/metallic paint
• wired and ready to hang
Additional original paintings are available. Email for a link to complete listing.