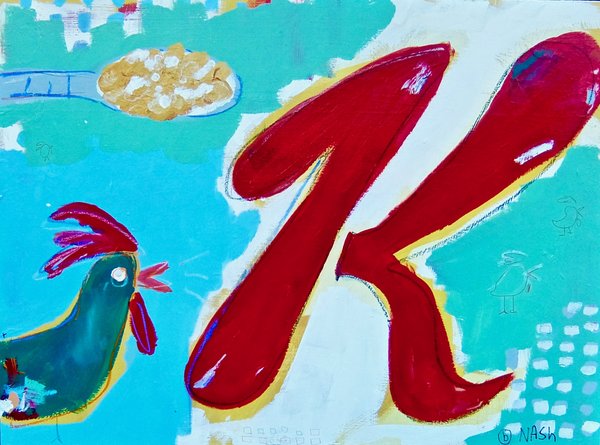 Kellogg's. 30 x 40
I admit it: when I was a kid, I loved to get mail, and sent away for pretty much everything that was advertised on the back of cereal boxes. I got excited whenever I saw "Battle Creek" in the return address, feeling all special, and wondering what priceless goody had just been delivered to me. Now? I don't even look at the mailbox for weeks at a time. I should start ordering some of those cereal toys, so I can get excited about the mail again.
This original painting is:
• 30 x 40 on 1.5" gallery-wrapped canvas
• acrylic/oil
• wired and ready to hang
Additional paintings are available. Email for a link to complete listing.