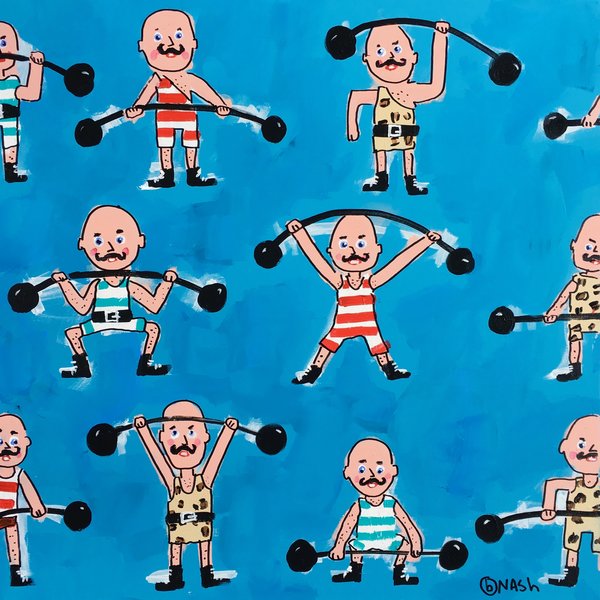 He So Strong!
A collector commissioned a circus-themed paintings, and, upon researching some images for inspiration, I was taken with photos of vintage circus musclemen. I loved how they all had such a similar look, as though they met one afternoon at the food court and decided to shave their heads, grow a twirling mustache, and wear nothing but leotards and black boots. I'm glad they did; it is such a classic look. (Leotards, by the way, were invented by a Frenchman named Jules Leotard. I thought you might want to know.)
This original painting is:
• 36 x 36 on 1.5" gallery-wrapped canvas
• acrylic
• wired and ready to hang
Additional original paintings are available. Email for a link to complete listing.