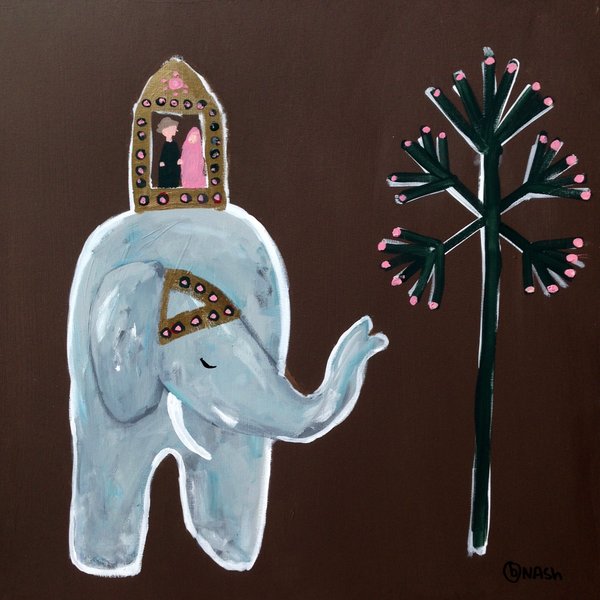 Elephant Ride. 36 x 36
A friend of mine went to India recently, and told me about seeing a wedding ceremony in which the bride and groom rode an elephant. That, along with my love of vintage travel posters, inspired this painting.
This original painting is:
• 36 x 36 on 1.5" gallery-wrapped canvas
• acrylic/oil
• wired and ready to hang
Additional paintings are available. Email for a link to complete listing.