The Darjeeling Limited Luggage. 48 x 48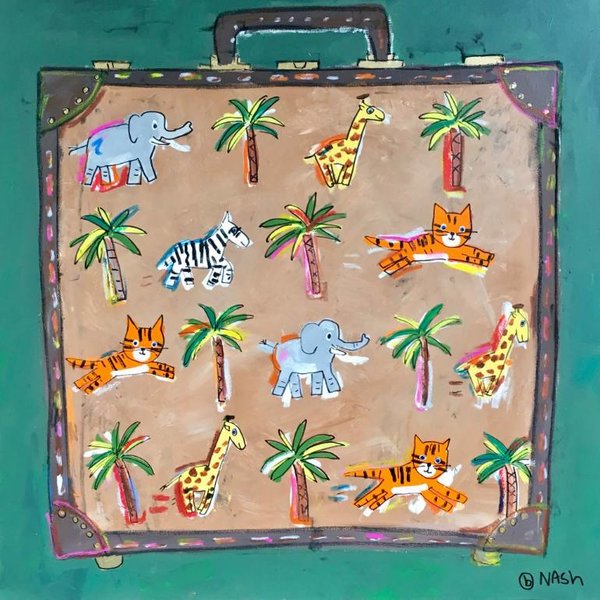 The Darjeeling Limited Luggage. 48 x 48
I'm a huge fan of the art direction in Wes Anderson's movies. In "The Darjeeling Limited," one of the characters had hand-painted Louis Vuitton luggage, and this is my homage to that luggage.
This original painting is:
• 48 x 48 on 1.5" gallery-wrapped canvas
• acrylic/oil/chalk
• wired and ready to hang
Additional paintings are available. Email for a link to complete listing.