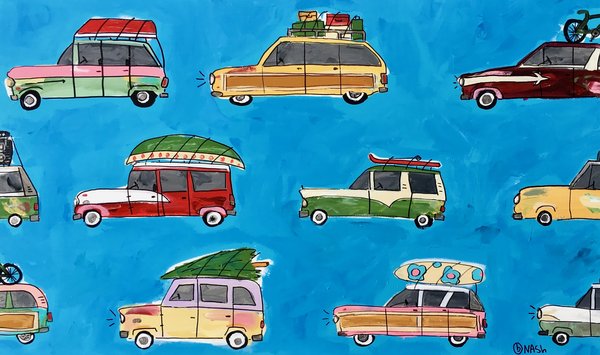 Built to Carry. 36 x 60
My Uncle Louis had a station wagon, which, for some reason we called a "beach wagon." Maybe that's a Boston thing? When we drove to the Cape en masse, I always "hi hosied" the seat way back that faced backwards. Safety restrictions no longer allow those seats, but they were the source of some of my favorite road trips, and the inspiration for this painting.
This original painting is:
• 36 x 60 on 1.5" gallery-wrapped canvas
• acrylic/oil/chalk
• wired and ready to hang
Additional paintings are available. Email for a link to complete listing.