A Little Dab'll Do Ya. 36 x 36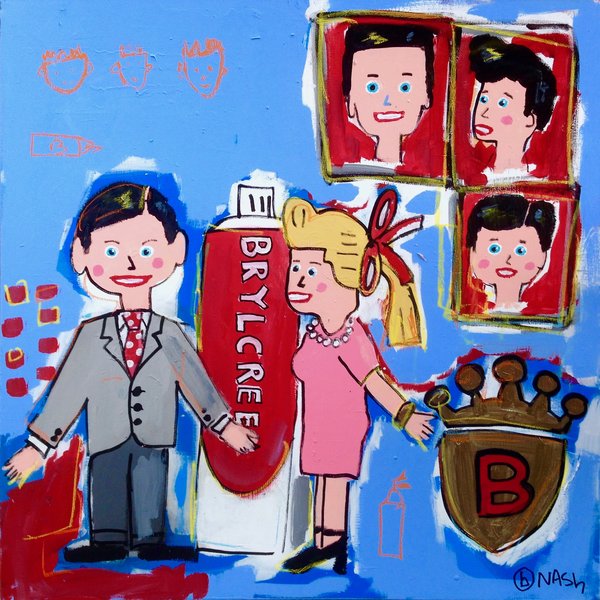 A Little Dab'll Do Ya. 36 x 36
My art is influenced by the advertising of my childhood. I love those iconic images, and how they entered the mainstream in a way that advertising images no longer do. I worked at the Leo Burnett Ad Agency in Chicago, which is famous for creating some of advertising's most enduring images. It was no wonder I ended up working there for a little while, and it is no wonder I paint those vintage advertising images.
Brylcreem, for those who don't remember, was a British pomade that was popular in the States until the 60's. Its jingle featured the lyrics: "Brylcreem/A Little Dab'll Do Ya!/Brylcreem/You'll look so debonair/Brylcreem/The gals'll all pursue ya/they'll love to run their fingers through your hair"
It suffered a serious sales decline with the advent of haircuts modeled after those wild mop-tops known as the Beatles. a decline from which it has never recovered, despite having one hell of a great jingle!
This original painting is:
• 36 x 36 on 1.5" gallery-wrapped canvas
• acrylic/oil
• wired and ready to hang
Additional original paintings are available. Email for a link to complete listing.